GTFS for the Rest of Us: Informal Transit Data
November 25, 2013



In a major victory for open transit data advocates, a gathering of the GTFS community, working with Google's Brian Ferris, agreed to update the global standard for transit data publishing (GTFS). This updated GTFS will allow cities to publish data on informal transit capturing both diverse modes (mini-buses, local jitney-style services, vans, and cars) and fluctuating routes and stops.

Highly trafficked informal transit networks in places like Dhaka, Nairobi and Mexico City often take on the role of de facto transportation systems. Despite the pervasiveness of such networks, there are considerable challenges for mapping the routes and stops of paratransit and informal bus, jitney or van networks where schedules and stops may change on a daily basis.

A recent conference in Washington DC called GTFS for the Rest of Us sought to tackle just this problem -- bringing together experts in the field of paratransit to share experiences in the field and develop a common strategy to better collect and publish informal transit data. Organized by The World Bank, Columbia University's Center for Sustainable Urban Development, MIT's Civic Data Design Lab, University of Nairobi's Department of Computing and Informatics, Groupshot with critical support from the Rockefeller Foundation, the gathering was designed to systematically coordinate efforts around improving access to information in informal transit networks.

GTFS is an acronym for the "General Transit Feed Specification," which was originally created in a partnership between Portland's Transit Authority, TriMet, and Google in an effort to standardize the way government transit authorities shared scheduling information, and has become a global standard. As it stands, GTFS is structured for transportation networks common in the developed world such as subways, streetcars and buses, which use fixed stops and operate on fixed schedules. Google's partnership on including alternative transit routes and schedules will provide an opportunity for millions of riders to gain a new level of information. In addition to including new modes of transit, routing will be allowed to become increasingly more flexible – as passengers on informal networks typically board and exit at their own convenience on the route, diminishing the centrality of designated stops for trip planning.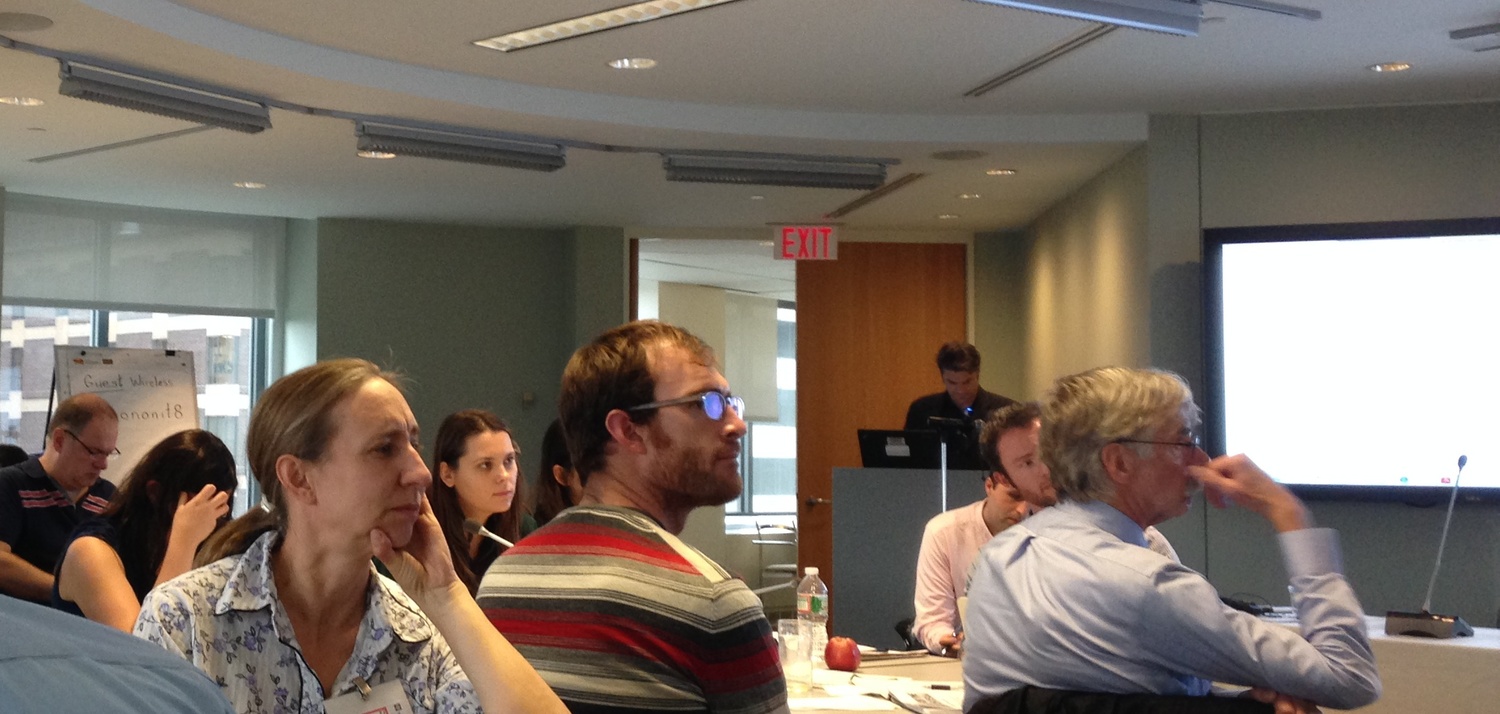 The significance of this change presents a massive step toward global digital inclusivity and open data, providing access to transformative information in a riders' daily commute. City-wide maps and display of real-time data in public spaces or through mobile apps like Google Maps provide citizens real-time traffic information and trip-planning, lessening traffic congestion and improving rider safety and quality of life.

The conference showcased recent projects in Nairobi, Dhaka, Manila, Mexico City and China. All of these projects seek to transform the usage of these transit networks with publishing data to better integrate informal transit to the GTFS standard. This in turn will ease the development of data collection and distribution in cities around the world – improving commutes for millions.

Beyond the major move forward in improving the specification itself, the group plans to develop a resource center to facilitate the sharing of tools and strategies. A follow-up discussion will be organized to coincide with the Transportation Research Board conference in January. GTFS for the Rest of Us coordinated and formalized a global conversation over the informal transit – a step that we hope will accelerate the mapping and accessibility of informal transit. The World Bank has also developed training materials for International GTFS data development.



go back