Media Architecture Biennale 2014
November 21, 2014
Aarhus, Denmark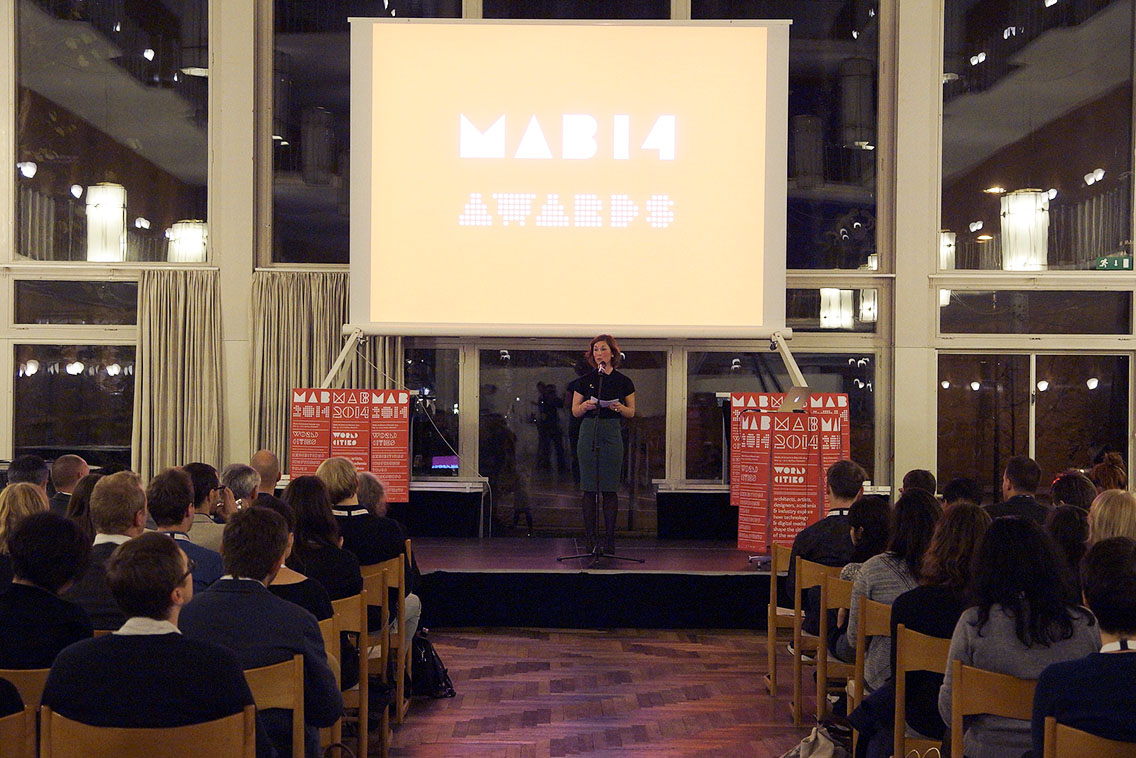 The DigitalMatatus project won the 2014 Media Architecture Biennale (MAB) award for participatory architecture. Winners were announced at MAB's World Cities Conference on November 21, 2014 held in Aarhus, Denmark.
The Media Architecture Biennale 2014 intends to bring together people and organizations that work with media and the built environment: With media facades, with urban screens and with buildings that communicate. Across professions and nationalities, the biennale participants will create, innovate and discuss the media architecture of the future – and they will come up with creative solutions and form new partnerships.
At the Media Architecture Biennale 2014, the world's most outstanding accomplishments in the intersection between architecture and technology were awarded. Common features of the five winning projects were not only their aesthetic and technical qualities. Also the ability to integrate different layers – and to have an impact on people and cities – were qualities of the winners.
The DigitalMatatus project was presented alongside with cyclephilly, Our Meeting Places won the PARTICIPATORY ARCHITECTURE AND URBAN INTERACTION award.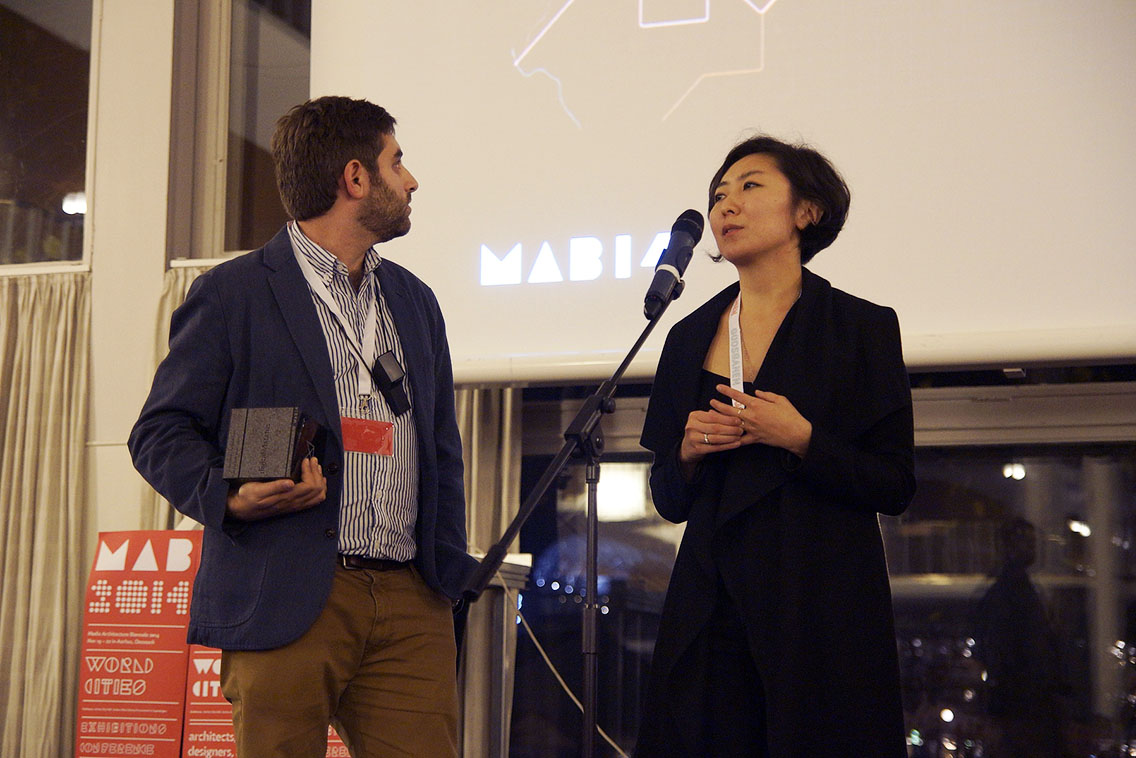 Photographs by Wolf Leeb.
go back