AFRICA
architecture, culture and identity
June 25, 2015 - October 25, 2015
Louisiana Museum of Modern Art, HUMLEBÆK, Denmark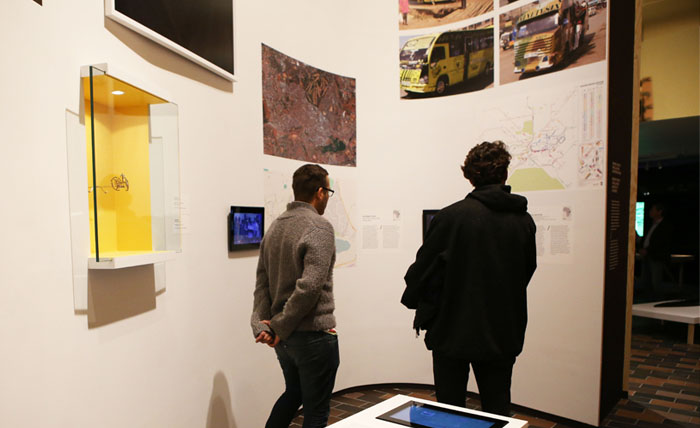 The DigitalMatatus project is introduced in the 'SIX CITIES - ONE SENSUOUS URBAN SCENOGRAPHY' section at the AFRICA - architecture, culture and identity exhibition at the Louisiana Museum of Modern Art in HUMLEBÆK, Denmark.
The exhibition focuses on architecture, art and culture on the African continent, through a sensuous architectural scenography and a number of installations, that depict themes of Belonging, Co-Existence, Expanding Cities, Making Space, Rebuilding, New Communities, and Building Futures.
The 'SIX CITIES - ONE SENSUOUS URBAN SCENOGRAPHY' section shapes a cell for each of the African cities Dakar, Lagos, Nairobi, Kinshasa, Maputo and Johannesburg, a scalloped solid form is left as residue. In each spatial 'city cell', a curated characteristic of one of the cities can be seen.
The DigitalMatatus project deals with the informal transit system in Nairobi, Kenya. The exhibition presents how the project visualizes the semi-formal matatus transit system into a mobile application and a new transit map to help residents and governments view and navigate matatus. The video installations illustrate how one can leverage ubiquitous mobile technology to collect data for an essential urban infrastructure, give it out freely, and encourage better access to vital information needed to improve the system.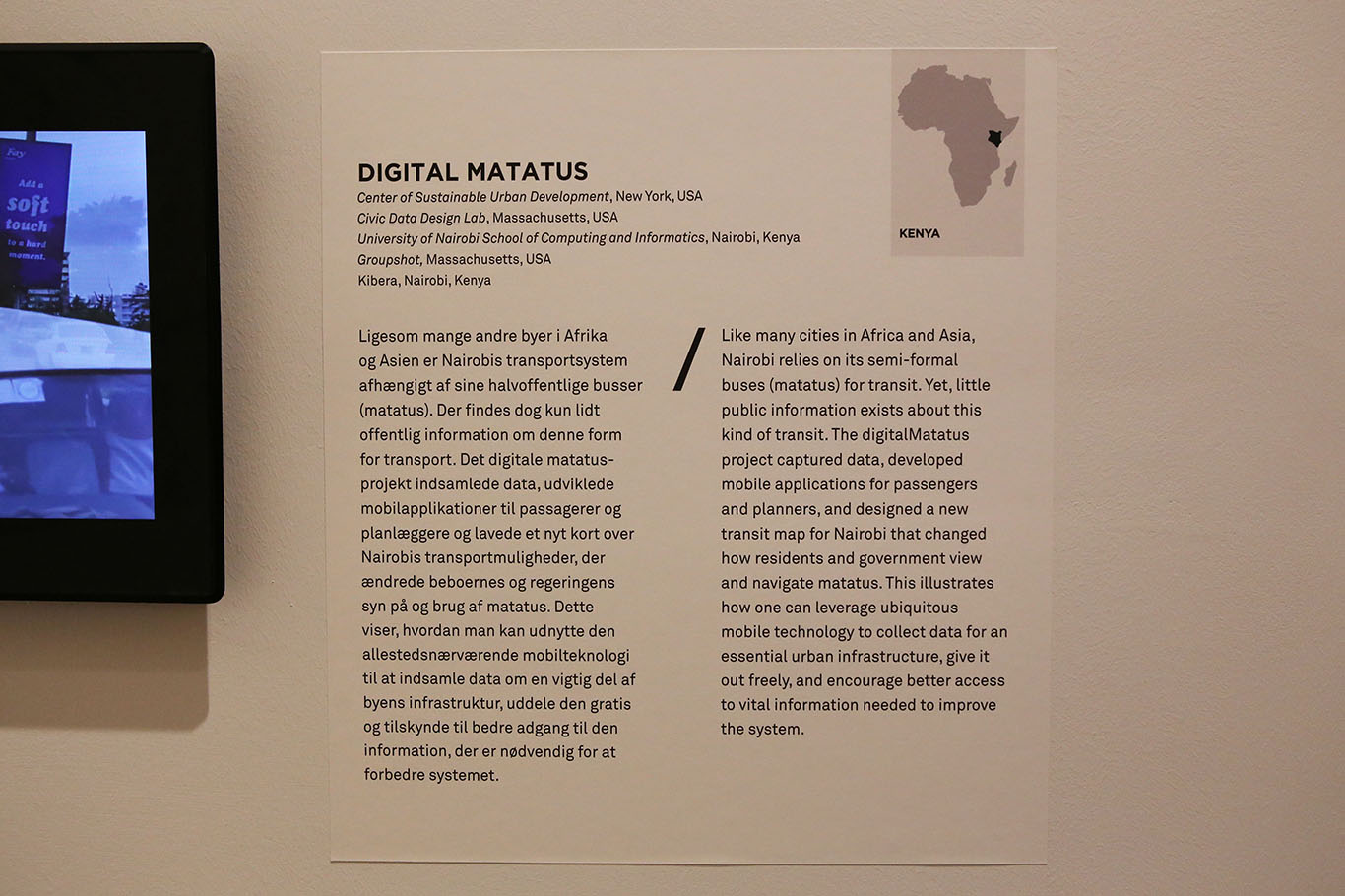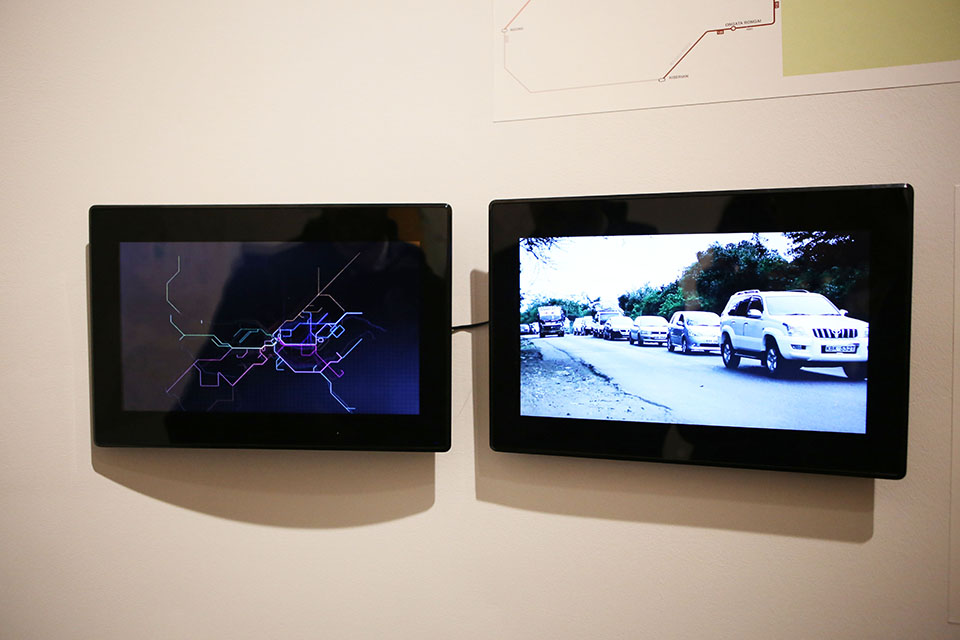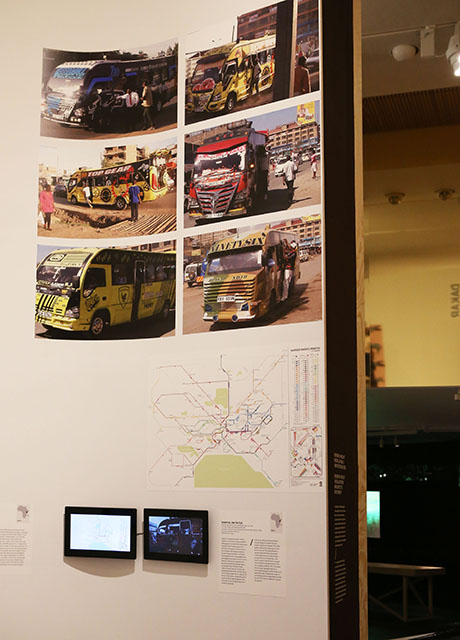 Photo credit: Austin Smith.
go back